1. Install and open the Outlook app on your Android phone or tablet.
Note: Make sure that you select the Microsoft Outlook app, and not the native Android mail app.
2. If you are not using Outlook for other email accounts, you will brought to the Add Account screen.
Tap the Menu
Tap the Gear icon
Tap Add Account
Otherwise, click Get Started.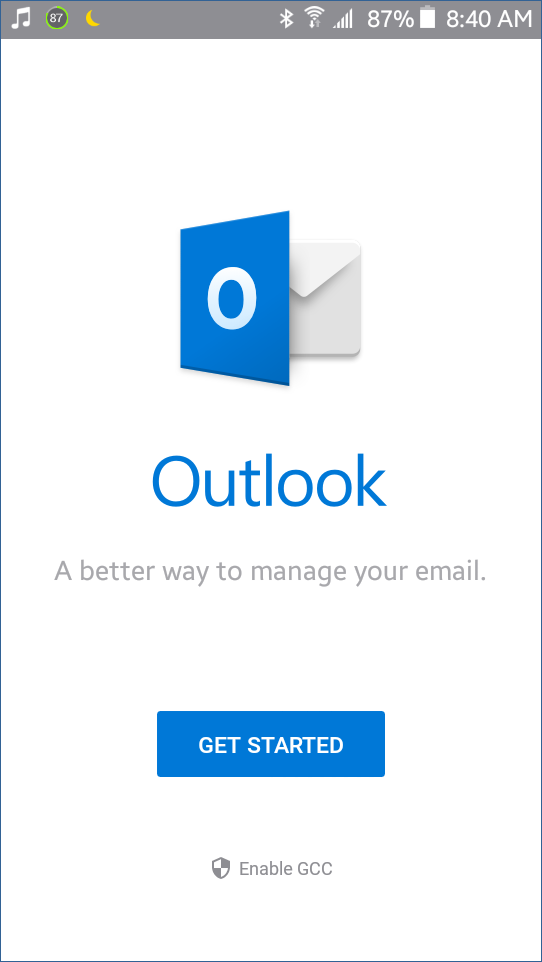 Uncheck any current accounts that Outlook for Android found on your device
Tap SKIP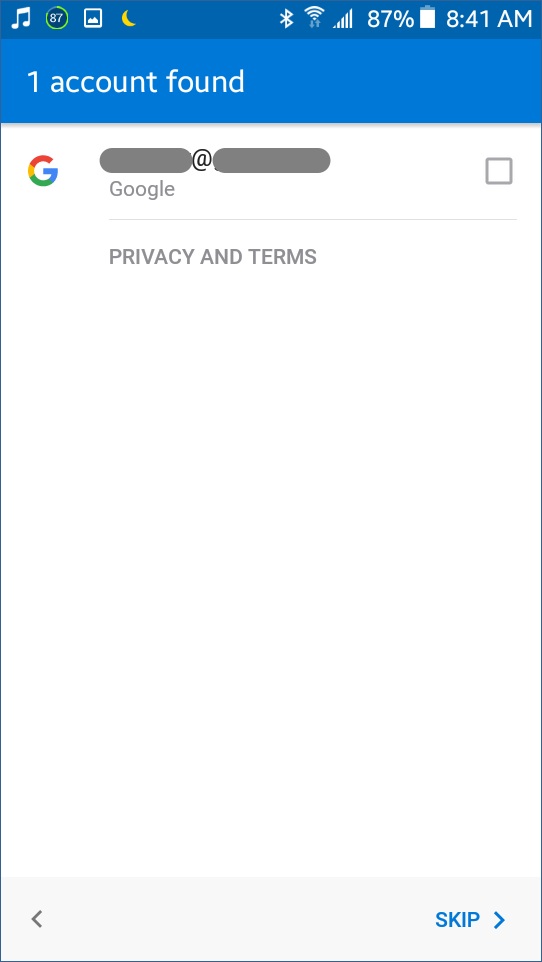 3. At the Add Account screen:
Enter your email address
Tap CONTINUE
4. Fill in the Password field and, if you wish, the Description field.
Turn on the Use Advanced Settings button.
5. If the Server field is blank, or contains an incorrect server name (i.e. not the same as your webmail address), then enter your server name. If you are unsure of your server name, contact your administrator.
Enter you Email address in the Domain\Username field.
Tap the check mark in the top right-hand corner.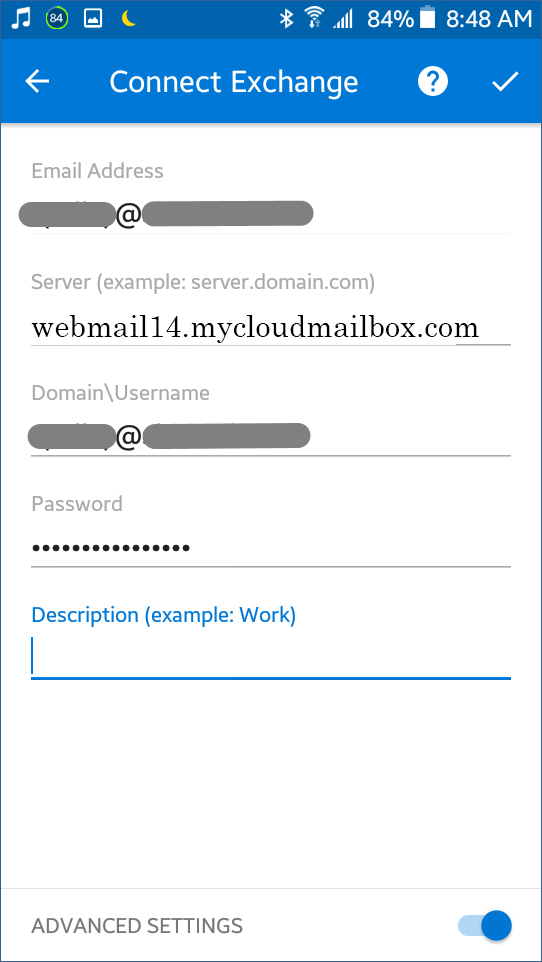 Your account should now be added to Outlook for Android.
6. (optional) To add another account, tap CONTINUE, otherwise, tap SKIP.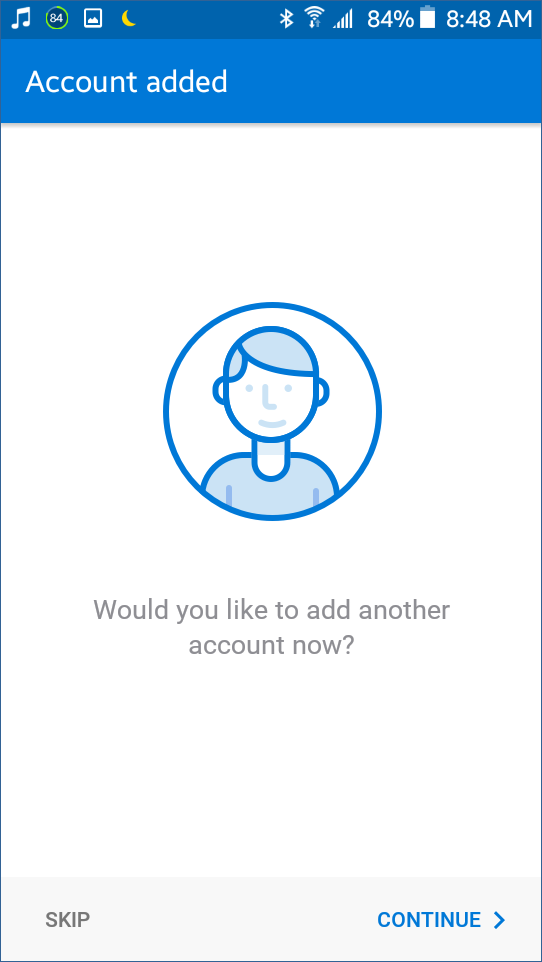 7. (optional) To adjust some basic settings, tap the Menu, followed by the Gear icon.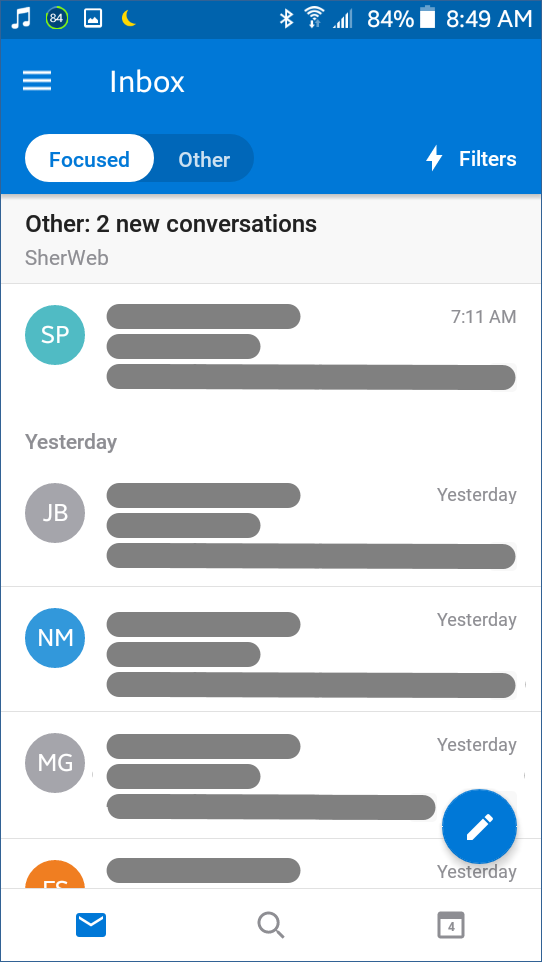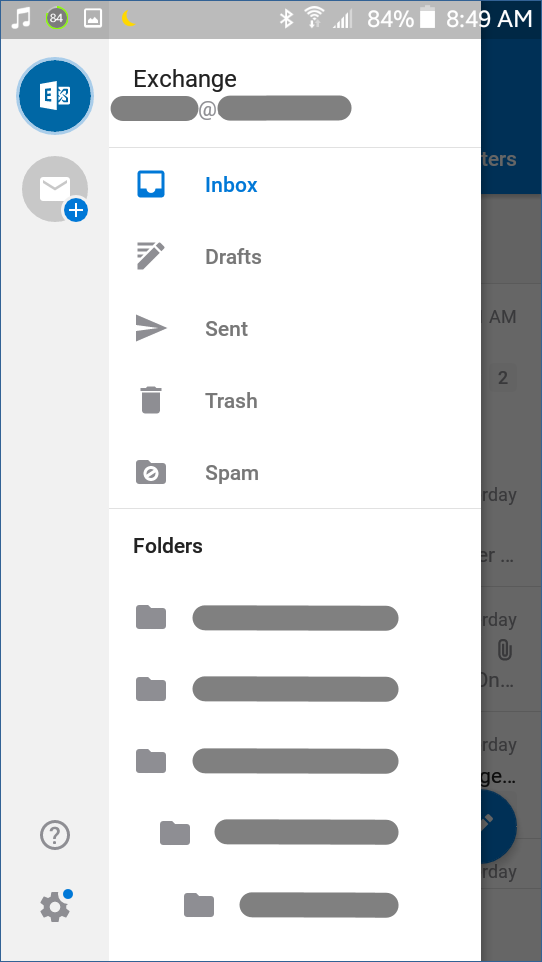 Here you can:
choose your Default mail account
set up your Signature
turn Focused Inbox and Organize By Thread off or on
adjust other settings